Aprecap 150mg Injection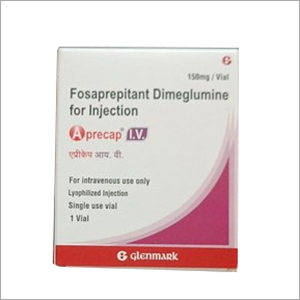 Aprecap 150mg Injection
Product Description
Aprecap 150mg Injection is a prescription medicine used to prevent nausea and vomiting caused by chemotherapy. It is also used in the prevention of postoperative nausea and vomiting in adults.

Aprecap 150mg Injection is given by your doctor or nurse. You should keep taking this medicine for as long as your doctor recommends. If you stop treatment too early, your symptoms may come back, and your condition may worsen. Let your doctor know about all other medications you are taking as some may affect, or be affected by this medicine.

The most common side effects are headache, hiccups, loss of appetite, fatigue, and constipation. Most of these are temporary and usually resolve with time. Contact your doctor straight away if you are at all concerned about any of these side effects. This medicine may also cause diarrhea, so it is beneficial to drink plenty of fluids while taking this medicine as it may help to prevent dehydration. It may also cause dizziness, so do not drive or do anything that requires mental focus until you know how this medicine affects you. Avoid drinking alcohol while taking this medicine as it can worsen your sleepiness.